∅ 0 (x abgestimmt)
Bisher keine Bewertungen vorhanden.
Tachchen,
es gibt eine neue Firmware für Philips TV-Modelle /-Fernseher der folgenden 2016er TV-Serien:
Changelog SW Version: 0.1.14.31:
HDR functionality, cloud explorer, EWS Indonesia
A new enhanced UI and navigation in channel list, channel zapping, TV Guide, Google playback, help and info function
Following fixes/improvements

Audio

Distortion on high volumes is improved

DVBC

GINX DVB-C subtitle improvement
OSD channel update message that was remaining on the screen is removed
OSD 'no channel available' when switching channels is removed
OSD 'no program available' of radio channels is removed
OSD error on channel list is fixed
Annoying noise when zapping from ATV -> DTV is fixed
Audio drops on satellite is fixed
No video on UHD H265 id fixed
Lipsync in Broadcast on TV speakers improved
New channel logo database intake

External device

HDMI ARC device wakes up while set is going to standby is fixed
No sound on HDMI1 and 2 is fixed
BT devices: picture judder and humming noise if BT device is connected, is fixed

General stability/startup behaviour

Several crashes fixed
No reaction on RC after using TVGuide is fixed
Spontaneous reboot in steady state WatchTV is fixed
TV automatically went to standby after power on is fixed
TV does sometimes does not go to full standby is fixed
No startup, no reaction on BT RC is fixed
Set always starts up on HDMI3, last source is now remembered
Settop box RC was controlling TV, is fixed

Netflix/YT

Netflix: Black screen in Netflix playback is fixed
Netflix: Picture moving too fast after playing UHD movie is fixed
Netflix sometimes stuck is fixed
YT: voice search on YT was not working is fixed
YT: music playback hangup is fixed

TV guide

Missing data for some services is fixed
Tuning for DVBS or DVBC favorite list was not OK and is fixed now
Data information was lost after long time in standby, is fixed

UI/demo/eUM

German/Polish/French/Slovenian translation updates
Wave your flag DemoMe added
Some improvement in eUM
Wrong Hebrew language direction in SmartTV is fixed

PVR improvements
Wifi improvements
WICHTIG:
Es empfiehlt sich, nach erfolgreicher Installation (also wenn der TV wieder läuft), den TV 2-3 Minuten vom Strom zu nehmen (vorher natürlich in Standby bringen und 2 Minuten warten).
Erfahrungsthread im Philips-Forum: 5501
Technisches Feedback im Philips-Forum: …
Toengel@Alex
Follow me on Twitter (@PhilipsToengel)
Die Bewertung des Beitrags ist durch reCAPTCHA geschützt und es gelten die Datenschutzbestimmungen und Nutzungsbedingungen von Google.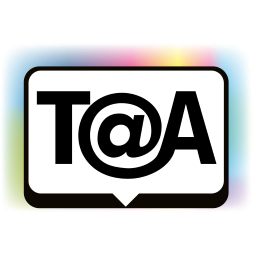 Toengels Philips Blog gibt es seit Oktober 2010. Anfänglich spezialisiert auf den Philips Cinema Platinum 21:9 (55PFL9955H/12), fokussiert sich dieser Blog inzwischen auf viele Themen rund um Philips TV, Philips AVM (Audio, Video, Multimedia) und Philips Hue. Unterstützen kannst du diesen Blog beim Einkauf über Amazon oder via Spende für die Kaffeekasse.